Roberts Law Office has over twenty years of experience defending complex criminal charges. We draw on this experience and our deep understanding of the criminal justice system to resolve each case according to our clients' needs and goals. All criminal allegations will present complex challenges and uncertainty that will affect a person's future livelihood and freedom. It is important to have an experienced trial lawyer fighting for you and your rights during this critical time. Our business philosophy is simple, "Treat clients the way we would want to be treated under those circumstances and work hard to achieve the best possible result."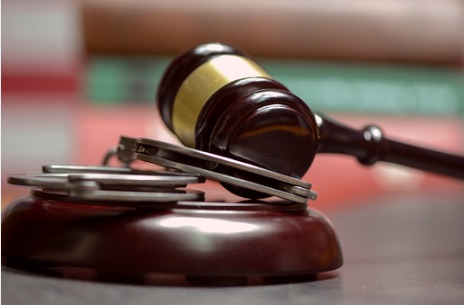 Criminal charges can carry permanent consequences affecting your life, employment, college status, future job opportunities and, in some dire instances, your freedom. For a felony or misdemeanor in Raleigh, whether you are being investigated or you have already been charged, it is crucial to have an experienced criminal defense attorney explain your rights to you. A misdemeanor offense is no different than a felony, as a misdemeanor conviction can have lasting consequences on your ability to advance yourself in employment and provide for your family.
The criminal justice system can be an overwhelming process and it is important to have a competent and experienced felony or misdemeanor attorney in Raleigh that will fight to protect your rights and preserve your future. That's why we diligently evaluate and study the specific issues that arise in each case in order to seek the best possible outcome for our clients. Regardless of the issue, we pride ourselves in giving our clients professional, individualized representation and we take great pride in achieving the best possible results for our clients.
Let a board certified and experienced attorney help you with any major felony or misdemeanor charge or investigation in Raleigh. Contact us now at info@robertslawnc.com or give us a call at 919-782-8115 to set up a free consultation.
The information contained in this site is not intended to be legal advice. You should consult a lawyer for advice regarding your specific matter.
We do not establish a professional relationship through e-mail exchange here. You should contact our firm by telephone in order to retain our services on your matter.