Murder is the most serious charge an individual can face. A murder conviction often carries a life sentence in prison without parole. Alternatively, if convicted of Capital First-Degree Murder, the jury may impose the death penalty. If you or your loved one is charged with a murder it is in your best interests to speak with an experienced attorney who can help develop the best possible defense.
Without a lawyer, the criminal justice system can be confusing, overwhelming, and overpowering.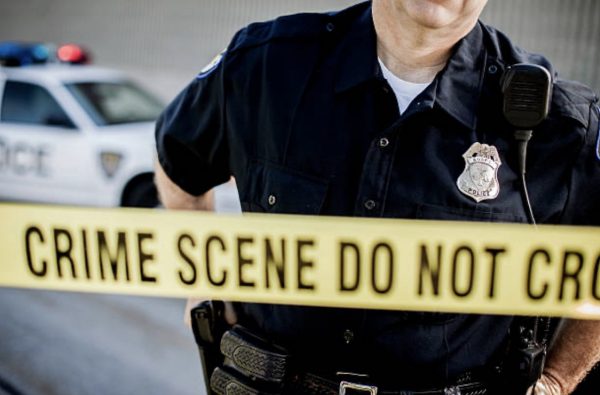 Our skilled defense attorneys may be able to demonstrate that you acted in self-defense or in the heat of the moment. We may be able to convince a jury to exonerate you of the crime altogether or only hold you accountable for a lesser degree of murder. If you are a suspect in a murder investigation, do not assume the police will protect your rights. Make sure you have an experienced attorney with you at all times.
Depending on the circumstances and events leading up to the death of the victim, you may be charged with:
First-degree murder or attempted first degree-murder
Second-degree murder
Voluntary manslaughter and attempted voluntary manslaughter
Involuntary manslaughter
Felony death by motor vehicle
First Degree Murder
First degree murder is a Class A felony and is most commonly a willful, deliberate, and premeditated killing of another person. The sentence a defendant receives is largely dependent on the circumstances of the individual case, however a possible punishment can be the death penalty or life in prison without parole. Part of the legal strategy to combat a first-degree murder charge can include insanity, mistaken identity, self-defense, killing in heat of passion, or actual innocence.
Felony Murder Rule
Felony Murder is a Class A felony with similar elements to first degree murder. The statute for murder, N.C. General Statute § 14-17, defines felony murder to be a homicide committed in the perpetration or attempted perpetration of at least one of the listed felonies (i.e. arson, rape or a felony sex offense, robbery, kidnapping, burglary, or a felony committed or attempted with the use of a deadly weapon). However, the State is not required to prove premeditation or deliberation under the theory of felony murder but instead must show there was an intent to commit the underlying felony.
Second Degree Murder
Second degree murder is either a Class B1 or B2 felony and can be described as a "catch-all" for all other murders. If the State cannot prove at least one element of first-degree murder, then a conviction under second degree murder will likely be sought. Further, the statute for second-degree murder includes deaths that occur as the result of drug overdoses. Any murder "which shall be proximately caused by the unlawful distribution of opium… or methamphetamine, when the ingestion of such substance causes the death of the user, shall be deemed murder in the second degree…" (N.C. Gen. Stat. § 14-17.)
Manslaughter
There are multiple types of manslaughter and having an understanding of the elements that make up each type is imperative to a case. The types of manslaughter are involuntary manslaughter (Class F Felony), voluntary manslaughter (Class D Felony), and vehicular homicide (Class F Felony) or commonly referred to as felony death by motor vehicle. The first and last type of manslaughter are both unintentional killings that occurred through criminally negligent or reckless conduct or while in the commission of a non-felonious crime. The only difference is that vehicular homicide requires a driver to be operating a vehicle. Voluntary manslaughter, on the other hand, is the intentional killing of a person under circumstances where the person was committing a crime other than a felony and in cases of imperfect self-defense.
Not all homicides are the same and the severity of the punishment is based on the circumstances of facts of the case. Facing any murder charge can be a stressful and a daunting experience. Roberts Law Office will provide you and your family with legal counsel during the investigation, pre-trial stages, trial, and sentencing. The sooner you begin developing your defense, the better your chances.
Roberts Law Office attorneys are prepared to use their experience and knowledge to build the best possible defense. Please contact us at info@robertslawnc.com or give us a call at 919-782-8115 to set up a free consultation.
The information contained in this site is not intended to be legal advice. You should consult a lawyer for advice regarding your specific matter.
We do not establish a professional relationship through e-mail exchange here. You should contact our firm by telephone in order to retain our services on your matter.